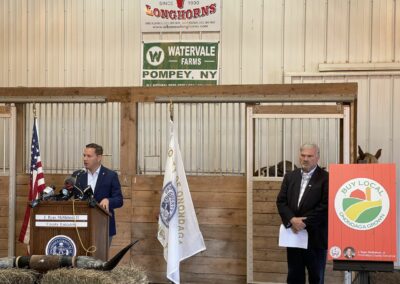 Onondaga County Agriculture Council meet at Albanese Longhorns to Promote Local Farms and Businesses
Members of the Onondaga County Agriculture Council met at the Albanese Longhorns Farm on Thursday for their annual "Buy Local. Buy Onondaga Grown" campaign — a campaign designed to get the community to support their local farms and businesses.
Connect with Whiskey Woods Ranch
Interested in owning a Texas Longhorn, purchasing beef directly from Whiskey Woods Ranch, or just want to stay updated on Ranch news? Reach out!